FAFSA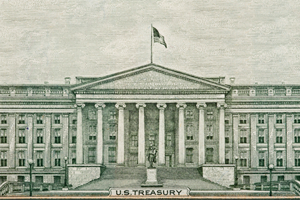 FAFSA (the Free Application For Federal Student Aid) is probably the best known item related student financial aid in the U.S. if not the world. And for good reason: it is a required form for access to just about all federal, state, and institutional aid to students.
The office which administers FAFSA is part of the Department of Education. It gives out over $150 billion every year. These awards may be in the form of grants, subsidized or direct loans, and financing for work-study programs at participating schools.
How do you get a piece of this astounding number? You must submit an application. We explain more in this article, but the most important thing to know is that it is free to apply and you can got lots of free advice as well.
FAFSA Facts And Tips
FAFSA is your entry way to nine federal government programs, over 600 aid packages offered by individual states, and numerous aid programs offered by individual institutions. You must complete and submit a FAFSA to be eligible for and to receive any of this aid. And you must apply in every academic year -- you can't just fill the form out once and expect to receive aid automatically in subsequent years.
There are many deadlines associated with FAFSA and they may be different for federal, state, and individual school programs. Therefore you must be very careful to check with your state as well as the school you attend or plan to attend to be sure you meet their deadlines as well as the federal government's. Regardless of the deadlines, you should always plan to submit your application as early as possible: some funds do get given out on a first come, first served basis so you don't want to be at the end of the line.
Information Required For FAFSA
When you fill out your FAFSA you will be required to answer about 130 questions. These questions include basic identifying information like your Social Security Number and Drivers License ID as well as extensive information about your finances. If you are a dependent, then your parents will also have to fill out the financial information. Note that unless you are over 21 or are an officially "emancipated" minor, you will likely be considered a dependent even if your parents are not supporting you. Necessary documents for completing the form include IRS tax returns, bank statements, business and mortgage information, and documentation regarding other financial assets. You will also provide information about the number of siblings you have and how many of them will be in college at the same time as you are.
The above information is required because it is used in a formula that calculates your Expected Family Contribution, or EFC. That number is the basis on which the government or school determines how much and what kind of financial aid you may receive. The financial aid package you receive based on the FAFSA will also include any student loans you might be offered through government programs.
If you would like to get a quick estimate of the level of funds you may qualify for before you complete the entire FAFSA, there is a shortcut called the FAFSA4caster. This is a much shorter form you can submit online to get an immediate estimate regarding possible financial aid. The program will also show you other ways that you might be able to get student aid. You can access the FAFSA4caster as well as the official application at the official site fafsa.ed.gov. Be sure you do not go to fafsa.com thinking it is an official government site -- it is not.
Though the extent of information required on the FAFSA may seem intrusive, you can be sure that the application does not ask any questions regarding things like your race, religion, ethnic background, sexual orientation, religion, or any disability your may have.
FAFSA Facts To Remember
All those questions may seem overwhelming, but don't procrastinate. Over 21 million FAFSA's get processed every year and the earlier yours is submitted the better your chance will be of receiving all the aid for which you qualify.
Deadlines are critical: know the specific deadlines for your state and school as well as for the feds.
FAFSA is required for almost all Student Aid, including Pell Grants.
Start your FAFSA now!