Financial Aid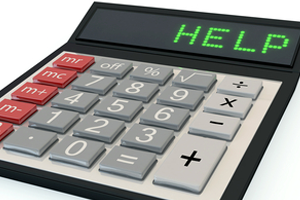 Financial Student Aid is an "umbrella" term that includes many different sources of money to pay for school. Some of this aid is available from federal and state governments. Other options are offered by individual colleges and universities. Still more (many more) come from private companies, foundations, and non-profit organizations.
All this can be overwhelming but don't give up! It gets easier once you sort out some definitions and understand which categories you should spend your time pursuing.
In this article we provide a brief summary of each aid category and give some examples to help you understand them better. Better yet, for each one we give you a time-saving tip that will help you figure out if you might qualify to receive money from that source.
Get Financial Aid For School
Government Grants: The first and most important step you need to take is to fill out your FAFSA form. You may be tired of hearing that and it's a bit daunting to face filling out an application with 130 questions. However, we can't over-emphasize how important it is not only to get it done but to get it done early. FAFSA is what will get you awards from numerous federal, state, and some college and university programs. Do it even if you don't think you qualify for any financial aid: failing to file a FAFSA can actually keep you from getting other types of awards.
Government Student Loans: To cover the difference between the government aid you may receive and your total school costs, your financial aid office will advise you if you qualify for a subsidized loan. They may also suggest that your parents can take out an direct unsubsidized loan which will still have more attractive loan terms than they would get from a private bank or credit union. See our article on Student Loans to learn more about available loans and their characteristics.
Private Bank Loans: Of course it is always an opton for you or your parents to take out a loan from a bank or credit union. The drawback tends to be that the interest rates and repayment conditions will not be as attractive as a loan from one of the government programs available.
Scholarships: Scholarships are right up there with grants in that they are essentially "free money." Though you have to do some work to get them, they never have to be paid back. Scholarships have the added advantage that you don't have to show financial need in order to get one. Many scholarships are designed for a very specific purpose or type of individual (e.g. top students, athletes, special talents, minorities, etc.). There are also lots of scholarships for those who simply take the time and effort to sign up for a drawing or enter a contest. One example is our own monthly drawing for $100 -- go sign up now if you haven't already entered this month!
Work Study Programs: You may have the opportunity to earn money at college through a the federal work study program. These are part time assignments, ideally with something to do with your chosen field of study, which have schedule flexibility to accommodate your classes. Your financial aid office will have more information and will include any official work/study awards in your financial aid package.
Maximizing Financial Aid: Be sure to check out our article on Financial Aid Mistakes To Avoid to be sure you aren't missing any opportunities for assistance!