Stealth Student Aid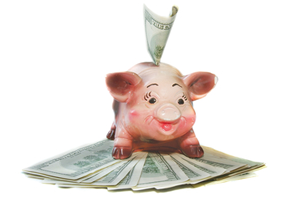 Students and parents miss out on thousands in student aid every year. Why? Partly because of mistaken assumptions about who is eligible for what money. It also comes from not knowing the ins and outs of the student aid game -- which sometimes feels more like a maze.
So what is "Stealth Student Aid?" It is financial aid that flies under the radar of many people's knowledge. Whether you have money or don't, and whether you have a high GPA or not, there are probably a number of opportunities for financial aid that you don't know about.
This article can change that! Here we highlight some of the most common -- and most rewarding -- sources of Stealth Student Aid you may be missing.
Find More Student Aid
Our number one rule, which you may have found useful in the rest of your life: Never Assume. Regardless of your income or assets, regardless of your grades (or your child's grades), explore all possible avenues of financial aid to help pay for school. There are so many factors in determining student aid awards you could easily miss out if you don't take the time to apply.
Some of those avenues are obvious and others are less so. Here we summarize some of the areas students and parents are apt to overlook:
Financial Aid and Scholarships are not mutually exclusive: they are complimentary. You should always pursue scholarships as they are not limited to those with financial need. But you should not ignore Financial Aid from your school or from the government, even if you think you have too much income to qualify. According to Sallie Mae almost 30% of higher income families fail to apply for aid, yet in previous years typical families earning over $100,000 annually have qualified for over $5400 in grants and scholarships for a single academic year. Always check out all Grants And Scholarships available to you!
State Aid is too often overlooked by college student families. Many states have college grant programs and some of them are extensive. Filling out your FAFSA should trigger these awards if you qualify, but you should also do a quick internet search for "college grants" or "money for school" and the name of your state or county. You may discover an additional source of funds for your schooling, and one with a bit less competition than national sources. Often the states fund these grants with money from property taxes and lotteries, so you have probably helped to fund them yourself -- don't ignore them!
Income Tax Credits are available to many middle income families who feel left out of the student financial aid pool. These credits are a reduction in the amount of taxes you owe, so they are just like cash for you and should be included in your financial aid tally. Note that you don't even have to itemize deductions to get these credits. A typical tax-paying family in a qualifying bracket can expect to get about $1500 per student.
Start Early If you are reading this article and your child is only in the 9th or 10th grade, good for you! There are scholarships out there for this grade level --- awards will be kept in a special fund and released when your child enters college. Check with your school's guidance counselor for more information about scholarships for which your student might apply. If nothing else it's good practice for applying for more scholarships later.
Work Study Programs Always take advantage of any Work Study Program you are offered in your financial aid program. If you don't get any such award you can still look for opportunities for part time work to help minimize the debt burden accumulated during college. Though many parents may find it unacceptable to imagine their child working during college, studies have shown that if students worked half as many hours as they watch tv they could make a sizeable contribution to their college expenses. Add in the benefits to the student's resume and the contacts they can make on the job, and work-study is not an area to ignore.
More Financial Aid: Read our article on Financial Aid Mistakes To Avoid for more tips on getting all the money for school that you can!